Kelly DiGuilio, LCSW (VA and NC)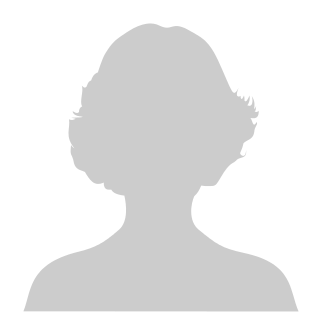 I can be reached by phone and texting at 757-703-7815
Licensed Clinical Social Worker (LCSW), Master in Addiction Counseling (MAC)
Feeling distressed and stuck in your relationships, or just with life in general? Are you tired of feeling like every time you communicate you fight, and no matter how hard you try to solve your problems they only get worse? When problems are not resolved, it's natural to feel depressed, burned out, and not able to adjust. These feelings results into a general dissatisfaction with your relationships, yourself, and the world around you. Working together, we can identify your feelings, learn how to communicate better, and reclaim your life.
Individual counseling, couple counseling, and family counseling. I am also an addiction counselor. I work with Military members, families, and civilian, and individuals. I work with children, adolescents, adults, and elders. I utilize CBT, problem solving therapy, EMDR,  Gottman Couple Therapy, Acceptance and Commitment Therapy (ACT),  motivational interviewing, dialectal therapy, and Bowen family system.
Life can become overwhelming, and no matter how hard you try to resolve problems they never seem to get better, only worse. Together we will develop a treatment plan that will best fit your needs, and reach your goals. Counseling can be a painful, but awarding process working through hurts, disappointments, and loss, with the ultimate goal of healing.
Availability and Cost
I offer after-work hours, weekend and online sessions.
I currently take the following insurances: 
Optima
Optum/ United 
Anthem  ( including Medicaid)
Anthem Healthkeepers Plus 
Anthem's PPO "KeyCare" 
Anthem FEP/Federal Employee Program 
Anthem  "Blue Card"  
Cigna
Medicaid ( Optima, and Anthem )   
Tricare – you may need an authorization/ referral  if you have Tricare Prime 
Aetna ( out of network)
 Private  Pay Fees:
Individual Therapy: 
Evaluation ( Initial Session) $165

30min individual therapy $75

45 min individual therapy $ 125

60 min individual therapy $145

75 min individual therapy $165

75-90 min individual therapy $185
Couple Therapy:
 

Evaluation (Initial Session) $175

30 min couple therapy $ 85

45 min couple therapy $135

60 min couple therapy $150

75 min couple therapy $175

90 min couple therapy $200

1 hr and 45 min couple therapy $235

2 hrs couple therapy $250

45 min individual therapy as part of couple therapy  $135

60 min individual therapy as part of  couple therapy $150