If you've ever searched for relationship therapy options, you've probably come across Gottman therapy. It's a unique approach to couple's therapy. And it can go a long way in your marriage and other relationships.
Below you'll find out more about this relationship-saving therapy and how you can benefit from it. 
What Is the Gottman Therapy Method?
Gottman therapy was developed by Dr. John Gottman and Dr. Julie Schwartz Gottman. It is a research-based intervention method. And it aims to strengthen your relationships. 
According to the Gottman Institute, the goal is to:
disarm conflicting verbal communication

increase intimacy, respect, and affection

remove barriers that create a feeling of stagnancy

and create a heightened sense of empathy and understanding within the context of the relationship
How Can a Gottman Certified Therapist Help My Relationship?
Gottman certified therapists use what is known as the Sound Relationship House theory.
Every relationship has seven "floors." And trust and commitment are the load-bearing walls of the house.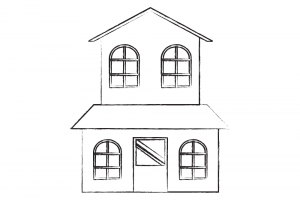 These floors are: 
Building love maps

Sharing fondness and admiration

Turning towards, not away

Finding a positive perspective

Managing conflict

Making life dreams come true

Creating shared meaning
Every floor represents an opportunity for couples to grow together. And to mature their relationship. Meanwhile, trust and commitment keep the house safe and secure. 
Here are some benefits of Gottman couples therapy.
Unique
Every relationship is unique. And no story is a repeat. So Gottman counseling will help you find the best solutions for your specific relationship.
Other cookie-cutter therapy methods may work for some people. But they do not apply to everyone. 
Effective
Gottman couples therapy is backed by research that was done on many couples.
The results of Gottman therapy speak for themselves. That's why this type of therapy is one of the most popular. 
Actionable
Other types of therapy may give you a general theoretical approach. But Gottman certified therapists will equip you with real, actionable steps.
You can use what you learn during the therapy session in everyday life. 
What to Expect from a Gottman Certified Therapist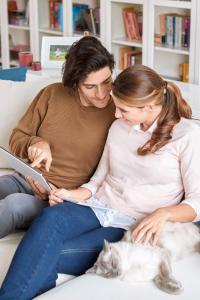 Gottman therapists are an elite group of therapists. They have gone through many levels to get to where they are.
Not only are they certified by the Gottman Institute, they also go through rigorous training with many couples of different backgrounds. They complete at least 1000 hours of postgraduate experience. And they have a Ph.D. or Master's in the mental health field. 
How Gottman Couples Therapy Works
Your first Gottman therapy session will start with an overall assessment. It may be in the form of a questionnaire between the couple and therapist.
This is in order to gauge:
 the level of connection,

possible issues,

or even the possible immediate solutions. 
The first meeting establishes a general idea of what the relationship looks like. And it helps identify how the therapist may intervene. 
After the general introduction, the therapist will begin by discussing the underlying issues.  And then you will establish the goals of the therapy. 
The goals may differ from couple to couple. But frequently the aim is to: 
Strengthen the friendship of the couple

Spark intimacy

Go through every "floor" of Gottman therapy

Find quick solutions to frequent problems

Deepen emotional connections

Improve verbal communication
Finding the Right Certified Gottman Therapist in NC for You
North Carolina therapist Cynthia Gaskins is certified in Gottman Therapy. She has the innate gift of making couples in therapy feel safe, supported, and heard. And she helps them feel comfortable talking about their private life.
With her decade of experience, Cynthia understands how to find the most efficient way to tackle your relationship complications. 
Schedule an appointment with Cynthia Gaskins now to kick-start your Gottman therapy journey. Invest in your relationship. And you will be rewarded with a richer, deeper connection to your loved one.