Couples Counseling in NC & VA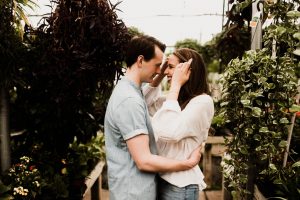 Constantly arguing with your partner, fighting over the smallest things?
Feel unappreciated and misunderstood in your own relationship?
Does a simple question almost always turn into a shouting match?
Feel stuck and unable to communicate your wants and needs to each other?
Struggling with a lack of intimacy despite your best attempts to rekindle the passion and romance?
Perhaps you feel a growing distance between you and the person you fell in love with. You're afraid you lost that spark that forged your inseparable bond, that connection that once flowed so easily…
You may even begin to feel like roommates or co-parents rather than actual partners. So you wonder if you can ever feel connected again; if you can recapture the excitement, the joy, and the magic that you once had.
There is hope.
Most Couples Face Challenging Circumstances
Relationships are not always as easy and effortless as they seem.
No matter how compatible and how in love you are with one another, there will be bumps in the road. You may not always be on the same page about everything. And you may have to compromise in certain situations. All of this is to be expected.
Open communication is of the essence. But it's also very difficult to sustain, especially when you feel alienated from your partner. To express your thoughts and feelings to your partner and not have them understand can be incredibly frustrating.
And when every day is an argument, it's hard to find common ground or even some semblance of resolution.
You want to reconnect with your partner. And you want them to see you just as they did years before. You want to feel heard and seen again. You crave the intimacy you once shared. But you have no idea how to get there or whether that's even possible in the first place.
That's where Deep Connections Counseling can help.
Your Relationship Deserves Support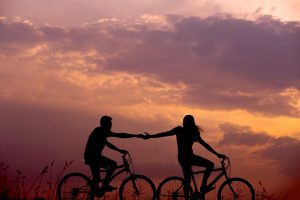 You followed your mother's advice and tried to talk things out. You followed your friend's advice and decided to ignore the matter until it resolved itself.
Except it didn't. And you found yourself back where you started.
Each and every one of your attempts failed. Sometimes it feels like you tried everything there is to try. Now what?
Reestablishing a loving relationship and a strong bond with your partner is possible. But you have to be willing to take action. You can't go over the same arguments day after day expecting a different outcome.
These fights can take away from the affection and respect you have for one another. But couple therapy and couple counseling can restore that balance. It can help you rediscover your passion for and appreciation of your partner, and vice versa.
We provide couple therapy sessions to help you develop your communication skills and acquire healthier ways of dealing with conflict and daily life problems.
What to Expect from Couple Therapy
The main goal of our couple therapy sessions is to nurture and fortify the relationship as well as each partner in a healthy way.
Together, we can help you cultivate better approaches to working through disagreements and other relationship issues. You will be able to understand each other on a much deeper level. This, in turn, will allow you to enhance your physical and emotional intimacy.
At Deep Connections Counseling, we are committed to being an active and impartial listener to both parties.
We want to turn your home from a hotbed of strain, hostility, and resentment to an environment of love, comfort, and safety. With each session, we will help you work through any financial disagreements, parenting issues, lack of affection or compassion, emotional frustrations, infidelity, and mental illness..
Whether you're long-married, engaged, or dating, we can help you knock down the walls you built that are keeping you apart. You want to feel connected. To be a unit again. You want to navigate the joys and sorrows of life with your partner — not have each adventure pit you against each other.
You want to be able to laugh together again. To have fun conversations and deep discussions. To feel connected.
What We Offer
We have experience working with couples of various ages, different cultural and social backgrounds, as well as different sexual orientations. We also have special expertise in working with couples who are negotiating cultural differences in inter-cultural, inter-racial, or inter-faith relationships.
For all the nuances in couple relationships that might hinder the future and current level of satisfaction, we use two main types of therapy: Emotionally Focused Couple Therapy (EFT) and Gottman Therapy. 
E
motionally Focused Couple Therapy (EFT)
This is an effective type of therapy that aims to increase bonding in adult relationships.
Attachment Theory
EFT adopts the attachment theory which bases emotions as a strong driver of how couples attach. This is a proven method for bonding that works exceptionally well in the forms of intervention.
Rogerian Technique
We use this combined with experiential Rogerian techniques for couples who might have issues with intimacy, communication, and other aspects of relationships. It is a short-term method that has been designed for couples who face depression and anxiety from past events but it can work just as well for other issues.
The result is that couples start to feel a stronger and more secure bond due to the re-organization of key emotional responses and common interactions.

Gottman Therapy
We also use Gottman therapy, a form of therapy with the goals of:
disarming day-to-day conflict

increasing intimacy

developing mutual respect

increasing affection
We also use Gottman therapy to remove barriers that create a feeling of stagnancy in a relationship. This is often the situation in long-term relationships where couples rarely get to meet and break the routine.
We first begin with an assessment to get a detailed view of the relationship's weaknesses and strengths. Then we work on a framework for operating and methods for intervention. 
How do I know if couple therapy is for me?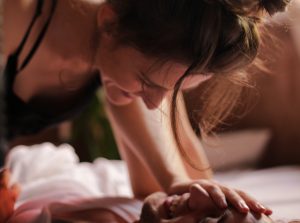 Any couple — married, engaged, or dating — can benefit from relationship therapy.
It's not exclusive to catastrophic events or insurmountable differences that arise during a couple's relationship. Couple therapy can also be preventative in a way.
It's a tremendous resource for when you're going through a life-altering event. But it can also be about strengthening a specific aspect of a relationship – intimacy or communication, for example. Couple counseling can also provide you and your partner with continuous support as you move through life together.
It offers you invaluable tools that will serve you for a lifetime.
In this sense, you and your partner will be exceptionally equipped to handle bigger issues and disagreements as they emerge. When constant fighting and arguing becomes a thing of the past, this puts you in a better position to effectively and promptly nip any problems right in the bud.
How can couple therapy help?
We want to help you get there. We want to assist you in finding your way back to each other.
From that place, you can shed those unhealthy patterns of behavior. Let go of those resentful thoughts. And see your partner under a different light – a more forgiving, compassionate, accepting, and kind one. 
Our couple therapists can help you:
Improve your communication skills

Uncover the roots of major points of conflicts between you and your partner

Engender better understanding

Cultivate compassion and acceptance

Find shared support

Rediscover physical and emotional intimacy

Overcome emotional withdrawal and avoidance

Strengthen the bond you share and build resilience

Restore trust in one another

Heal in a safe and comfortable environment
Couple therapy offers you the opportunity to resolve arising conflicts, as well as deep-rooted and long-standing ones. It's an investment you make to ensure the longevity and prosperity of your relationship.
We work to iron out the issues you're facing with your partner. And we aim to help you thrive in your relationship and conquer each challenge together, as a connected unit.
We would love to help you get your relationship back on track. To guide you while you navigate this beautiful journey with its ups and downs.
Reach out today to talk to us. Make the commitment to sustain what is possibly your greatest source of happiness and fulfillment!