Carol Wesley, LCSW (VA)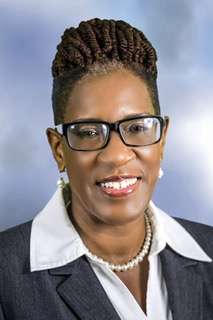 Carol Wesley, LCSW in VA
My name is Carol and I am a Licensed Clinical Social Worker (LCSW). Retired military veteran and has an undaunted admiration and passion for people; a true servant at heart. I have more than 11 years of experience of serving collaborative clinical services while working for Sentara Hospital, Private Practice and US Government. As a US Navy Veteran, I have had to the privilege of working as a resiliency counselor with active duty military aboard ship, families and veterans in regards to adjustment and relational stressors contributing to anxiety and depression. I provide clinical services to a diverse group of clients within the age group of 18 years and older to include adults, geriatrics, military, veterans, and their families. I am proficient in working with individuals living with anxiety, stress, depression, adjustment disorders, crisis intervention, trauma, grief and loss, pain and life transitions.
I am client centered and primary treatment approach includes Cognitive Behavioral Treatment, Solution Focused Brief Treatment, Motivational Interviewing, Grief Therapy, Acceptance Commitment Therapy, Problem Solving Task Centered, Completed Level 1 Training in Gottman Method Couples Therapy. I will provide an environment of compassion and support where treatment can permeate the whole person: mind, body and spirit. I love to encourage and remind individuals in regard to the importance of embracing life and it is during these times, an individual come to realize their self-worth, strength, pursue of joy and the hope and peace that comes from within. Thank you in advance for allowing me to serve You.
I offer telehealth and office appointments during daytime, some evenings and weekends.
Private Pay Fees:
Individual Therapy:
Evaluation ( Initial Session) $165
30min individual therapy $75
45 min individual therapy $ 125
60 min individual therapy $145
75 min individual therapy $165
75-90 min individual therapy $185
Couple Therapy:
Evaluation (Initial Session) $175
30 min couple therapy $ 85
45 min couple therapy $135
60 min couple therapy $150
75 min couple therapy $175
90 min couple therapy $200
1 hr and 45 min couple therapy $225
2 hrs couple therapy $250
45 min individual therapy as part of couple therapy $135
60 min individual therapy as part of couple therapy $150
Insurances accepted:
Medicare
Tricare
Optima ( including Medicaid)
Anthem ( including Medicaid)